Our legal team just got word that a federal court in Alabama today issued a permanent injunction that will prevent state officials from enforcing the state's ban on marriage equality.

This should not have been necessary. After all, the U.S. Supreme Court upheld marriage equality nearly a year ago. But, remarkably, some Alabama officials - led by the notorious Roy Moore, chief justice of the Alabama Supreme Court - tried to ignore that ruling!

U.S. District Court Judge Callie V.S. Granade has put a stop to that. In a new order in the case Strawser v. Strange, which Americans United has been litigating along with the ACLU, the Southern Poverty Law Center, the National Center for Lesbian Rights, and Birmingham attorney Heather Fann, Granade made it clear that Alabama's efforts to stop same-sex couples from taking advantage of their constitutional rights will not be tolerated.

This is an important win – and it couldn't have happened without your help. Your support made it possible for Americans United and its allies to secure marriage equality rights in Alabama. Thank you!
Finally, thank you to our clients, Keith Ingram and Albert Pigg, for bravely standing up for marriage equality in Alabama. See photos from their wedding in the slideshow below!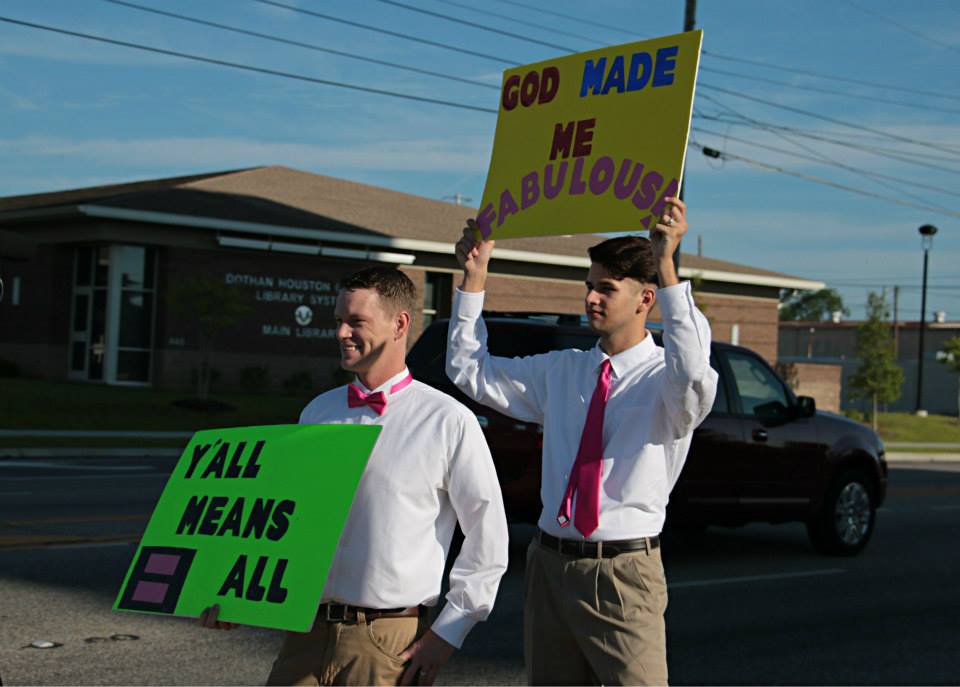 Photo credit: Christiane Robinson